Staying Safe in Your Home and Neighborhood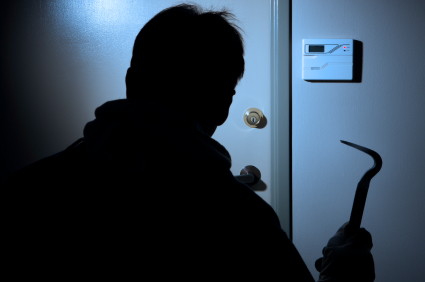 HOME SECURITY

The majority of most people's time is spent in their home. It is more than just a place to lay your head; it is your dwelling, your castle, it contains all of your personal items, and it is where you feel safe enough to sleep and make yourself vulnerable. The possible outcome from the center of your domestic universe being violated is staggering. The feelings of victimization and defenseless that you will experience in the aftermath of a burglary (or worse) can crush your reality. The average monetary loss during a burglary is $1400.00. Do not even put yourself in a position where this may happen to you or your family – secure your home the best you can, for your family's sake, and your own.
In 2009 in the United States (the last year data is available from the FBI), there were over 1.5 million home burglaries. That averages out to one every 19 seconds, meaning that by the time you get to this point in the article, there have been two or three. According to the same FBI crime statistics, there were twice as many residential burglaries during the day as there were at night – so do not make the mistake of having a false sense of safety just because it is broad daylight in your neighborhood. A home invasion is bad enough on it's own, but the intentions of a criminal breaking into your home vary widely. They may be there to steal your property, vandalize your home, hide from the police, or worse. You could become a victim of assault and battery, rape, or murder that begins as a home invasion crime. Up to 60% of rapes in the US happen during a burglary. It is absolutely vital that you prepare as much as you can to not only avert the unthinkable, but to harden your home in the event it is invaded.
How can this be done? What are the ways I can keep my family and I safe in our home? Following are some links and resources with a wealth of information to help you be as safe as you possibly can.

SEX OFFENDER INFORMATION AND RESOURCES

Who can be a sex offender? Any person who has been convicted in a court of law for a sex related offense. That sounds kind of broad, but a sex offender could have been convicted for a serious crime such as rape or molestation, or a relatively minor offense such as flashing or public urination. Essentially, any crime involving sexual deviancy whereby an offender was convicted. The exact definition will vary by state, but they are generally similar. Most jurisdictions also classify an offender into different categories, known as levels. The levels are normally one through three, with level one being low risk of reoffense and the danger to the public is not a large concern. Level two offenders pose a moderate risk to the public and are likely to reoffend is the circumstances are right. Level three sex offenders have a high probability of reoffending and pose a substantial danger to the general public.
The recidivism rate, or the rate at which an offender will reoffend, is startlingly low among sex offenders. The United States Department of Justice (USDOJ) released a report in 2002 that stated the rate of recidivism among convicted sex offenders was 5.3%. By contrast, the rate for non-sex offenders to be rearrested for any crime was 68%. Within three years of release from prison, 2.5% of convicted rapists were arrested again for a subsequent rape. By contrast again, the rate for homicide recidivism in the same time period was 1.2%. Not a substantial difference, but indicative of the overall recidivist nature of crime in the US. There several theories to explain the low recidivism rate, ranging from complete rehabilitation to increased intelligence into the perpetration of crime.
In many (most) jurisdictions across the US, former sex offenders must register in a database referred to a sex offender registry. This tool allows law enforcement to track the residences of offenders, and in most cases, the individuals must notify their jurisdiction if they move. Depending on the location and level of offender, the information contained in the registry is accessible to the public. A simple internet search of your local law enforcement agency will tell you about offenders in your area, if the jurisdiction participates. There are further restrictions on where and how an offender can live, again dependent on location. Many locales will not allow offenders to live within a certain proximity to a daycare or school zone, have minors living with them, or even possess toys or other items stimulating to children. Further, places frequented by minors are also off limits to offenders, irrespective of their residence. Some of these places include playgrounds, schools, parks and swimming pools, or anywhere minors can be expect to congregate.

Additional Resources
: